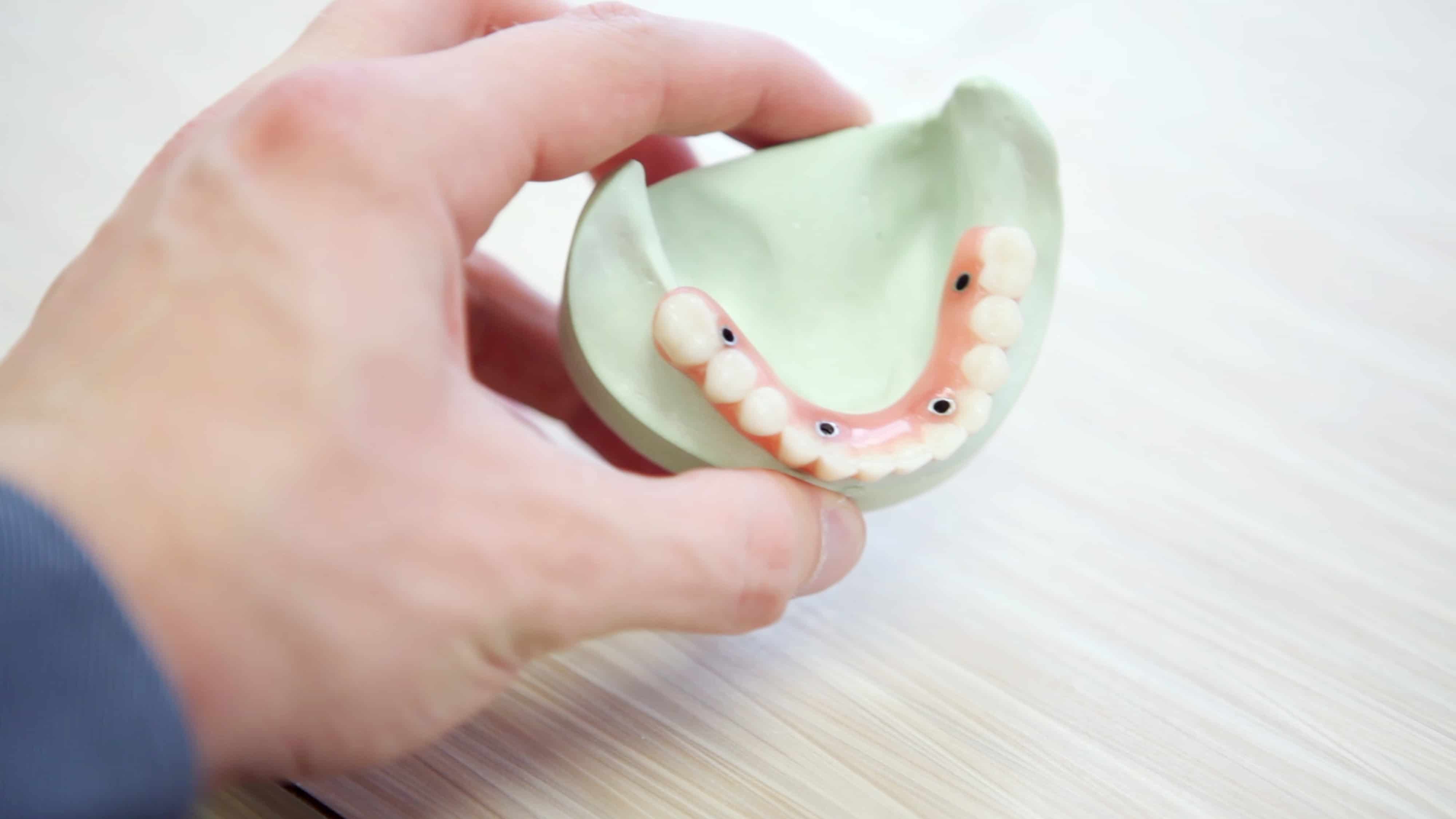 28 Oct

Types of Dental Bridges: Everything You Need to Know

Learning that you need a dental bridge to correct an oral health issue can be overwhelming. There are so many types of dental bridges. Each type of bridge offers various advantages. However, as with anything, they also come with their own disadvantages. It is important to have a complete understanding of dental bridges so that you, along with your dentist, can decide which type of dental bridge is best for your situation.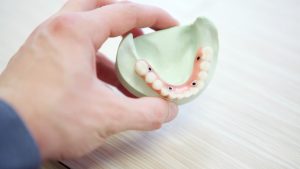 In this article, we aim to share everything you need to know about the various types of dental bridges. From traditional bridges, Maryland bridges, and cantilever bridges to the advanced technology of CEREC bridges, there is plenty to cover. Choosing the right type of dental bridge can save you both time and money in the years to come.
Tulsa dental bridges are a serious investment. In addition to this, many dental patients shy away from a dental bridge because they are concerned about the procedure and potential pain involved. Because of this, it is important to know exactly how a dental bridge can benefit you. It is also crucial to inform yourself of the various disadvantages that come alongside a type of dental bridge.
What Are Dental Bridges?
Before we discuss the various types of dental bridges, we must learn what a dental bridge is. A dental bridge is a prosthetic device that is cemented to your existing teeth. This fixed device fills in the gaps caused by missing or damaged teeth. Occasionally, a dentist will also use dental implants to create an anchor for dental bridges. This is required when several teeth are missing, creating a larger gap than a dental bridge can fill.
According to the American Dental Association, the average adult between the ages of 20 to 64 has a minimum of three teeth that are either decayed or missing! Because of this, a dental bridge procedure is one of the most commonly performed services at any dentist's office. 
Types of Dental Bridges
There are several types of Tulsa dental bridges. Each of these types offers various advantages as well as disadvantages. At the end of the day, you must discuss the options with your dentist. Doing so will help you decide which type of dental bridge is best for your unique situation. The Dental Studio of South Tulsa is proud to offer top-notch dental bridge services to their patients.
Traditional Dental Bridges
Traditional dental bridges have been around the longest. However, this is not the only reason they are the most common type of dental bridge! A traditional dental bridge consists of one or more artificial teeth. Traditional dental bridges are cemented to the adjacent natural teeth. This is done with the help of dental crowns. This type of dental bridge is sturdy enough to replace even the large molars in the back of your mouth. 
Unfortunately, traditional Tulsa dental bridge procedure requires dental crowns to be placed on the adjacent natural teeth. Because of this, these otherwise healthy teeth are also compromised. Placing a dental crown requires the removal of enamel. Because of this, your natural teeth will need to be protected by a dental crown, even if you decide to replace your traditional dental bridge with an alternative.
Maryland Bridges
Maryland bridges are an alternative type of dental bridge. They are similar in their design to traditional dental bridges. This is often the second most common type of bridge. A Maryland bridge bonds to the adjacent teeth using a framework that consists of either porcelain or metal. The benefit of this technique is that it doesn't require the adjacent healthy teeth to be damaged by a dental crown. There are downsides to Maryland bridges. This type of bridge is only as strong as the adhesive which holds the framework in place. Because of this, Maryland bridges often fall out. This is quite inconvenient and potentially costly in the long-run.
Implant-Supported Bridges
Many times, adults have several teeth that are decayed or damaged. This is due to the fact that they neglect their bi-annual dental visits causing the spread of decay without intervention. When this is the case, an Implant-Supported bridge may be the best option. With this type of dental bridge, dental implants replace several natural teeth. A dental bridge spans this gap. As you can guess from the name, an Implant-Supported bridge is supported by implants. Because of this, it is known as one of the most sturdy types of implants. Many patients with Implant-Supported bridges claim that they feel almost identical to natural teeth, making this an excellent option.
The disadvantage of Implant-Supported bridges is that the process requires several steps. This can create a lengthy process that also costs more than other more traditional dental bridge services.
Cantilever Bridges
Cantilever bridges are quite similar to traditional dental bridges. In this dental bridge procedure, however, the bridge is only secured to a natural tooth on one side of the bridge. This means fewer natural teeth will have the damage which a dental crown creates. However, it can also pose some serious risks. A Cantilever bridge places force on only one tooth. Because of this, it can lead to damage and even fracture of the healthy tooth. This will require further intervention and additional procedures. Cantilever bridges are rather uncommon because of this factor. However, in certain situations, this may be the best type of bridge for you.
CEREC Dental Bridges
The Dental Studio of South Tulsa is proud to offer CEREC dental bridges to our patients! This is a relatively new type of dental bridge that has to lead to the advancement of the entire dental bridge procedure. This type of dental bridge still utilizes one of the placement techniques listed above. However, it offers additional benefits that other dental practices may not be able to provide.
A CEREC bridge is created using CEREC crowns. This advanced technology creates stronger, more natural-looking dental crowns. We create the CEREC crown or bridge in our office to completely match your natural teeth. The materials that we use to create the CEREC crowns are highly compatible with your natural oral tissues. This eliminates the worry of a negative or allergic reaction. In addition to this, the CEREC procedure is done entirely in our offices. Because of this, your dental bridge will be completed in just one office visit. This cuts down on costs and saves you from wasting your valuable time waiting on multiple procedures. 
Alternatives to Dental Bridges
A dental bridge is a somewhat necessary dental procedure. If left unaddressed, a decaying or damaged tooth can create additional issues. Some of these could include additional damage to the surrounding teeth or the spread of infection to the gums and oral tissues. Other situations may also arise that would require professional intervention and dental treatment. 
Besides Tulsa dental bridges, there is really only one other option. Some people decide to pursue dental implants instead of a dental bridge. A dental implant is an artificial tooth that replaces an individual tooth that is decaying or damaged. This is a common alternative to bridges. Especially when only one tooth is missing or damaged.
One of the downsides which keep patients from pursuing dental implants is that this procedure requires oral surgery. This is something that many people shy away from as it is intimidating as well as expensive. However, on the upside, implants have the potential to last for a lifetime. Dental bridges, on the other hand, often require replacement after 10-15 years. Unfortunately, this is true no matter which technique you choose for their installation. This is due simply to the fact that the dental bridge relies on other pieces of equipment instead of anchoring into the strong bone of your jaw like an implant.
Dental Bridge Experts in Tulsa
There are many dental practices in the Tulsa area. However, The Dental Studio of South Tulsa has much experience in the area of dental bridges as well as dental crowns and implants. We provide our patients with tEREC technology for dental bridges and crowns. Because of this, we guarantee that your dental bridge procedure will be quick, comfortable, and cost-effective. Our patients have benefited greatly from this highly advanced dental technology. 
Final Thoughts
Choosing your dental bridge procedure is important. The wrong decision could cause you a loss of time and money, as well as great discomfort. There is no type of dental bridge that is right for everyone. It is important to discuss your options with your dentist. Traditional dental bridges, Maryland bridges, cantilever bridges, and Implant-Supported bridges all offer unique advantages. Trusting your dentist to make the right decision for your oral health is always a wise choice.
The Dental Studio of South Tulsa would love to work with you to determine which type of dental bridge you need. Because we have much experience with dental bridges, we are able to provide our patients with the options they deserve when it comes to oral healthcare. Contact us today for more information or to schedule your first appointment. We look forward to working with you!