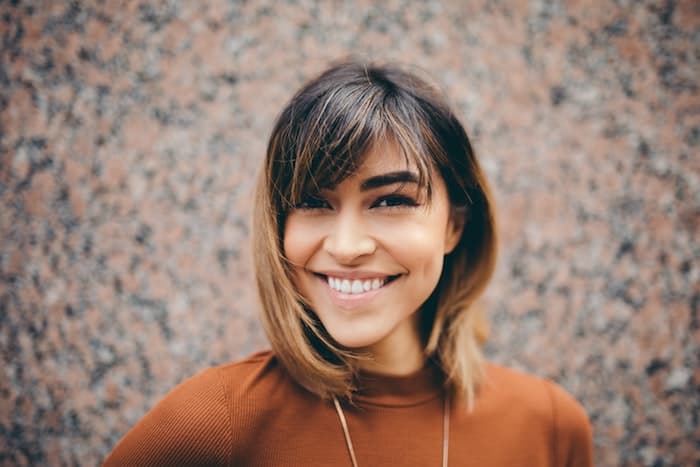 18 Jun

Who Provides the Best Veneers In Tulsa, OK?
Best Dental Veneers in Tulsa, OK
Porcelain dental veneers can be one of the most convenient and cost-effective ways to achieve the smile of your dreams. However, unlike some procedures, dental veneers are not reversible. Because of this, it is crucial that you work with only the best dentist in Tulsa for your dental veneer procedure.
Who provides the best dental veneers in Tulsa, OK? The Dental Studio of South Tulsa specializes in providing our patients with customized dental veneers that are both durable and incredibly realistic. Using dental veneers, our team of professionals corrects a wide range of dental complaints, creating a beautiful and healthy smile for each patient.
So, what do you need to consider before investing in porcelain dental veneers? Is this cosmetic dentistry procedure the right choice for you? In this post, we will discuss everything you need to know about dental veneers in Tulsa, OK. 
What Are Dental Veneers?
Porcelain dental veneers are thin ceramic shells that are attached directly to the tooth. They may be used to correct one tooth or several teeth, depending on the patient's needs. Dental veneers are one of the most popular cosmetic dentistry procedures and can be used to remedy a wide range of dental complaints and conditions. 
Although porcelain dental veneers are widely known as a cosmetic dentistry procedure, they are often used to correct structural issues with the tooth. A few of the ways that dental veneers are commonly used today include:
Teeth Whitening (advanced stages of discoloration)
Orthodontic Adjustments (gaps between the teeth)
Cosmetic Corrections (size, shape, or length of the tooth)
Structural Imperfections (cracks of chips in the tooth)
These are just a few of the many ways that dentists are able to use porcelain dental veneers to improve the smiles of their patients. Using a customized approach, the dentist will design porcelain veneers that resemble both the appearance and function of their natural tooth. When porcelain dental veneers are done correctly, they are virtually undetectable to the untrained eye.
Benefits of Dental Veneers
Dental veneers are beneficial for many reasons. They can be used to correct imperfections in the tooth that could cause further damage or discomfort in the future. Oftentimes, they are used to correct aesthetic imperfections that may contribute to insecurity.
It is not a surprise that patients who love their smiles invest more time into proper oral hygiene habits. In this way, dental veneers benefit both the oral and overall health of the patient. No matter how they are used, porcelain dental veneers help to create a smile that is both healthy and beautiful.
Porcelain, the most popular choice of material for dental veneers, is also stain-resistant. Because of this, many patients with tooth discoloration opt for the more permanent solution of veneers over routine teeth whitening. 
In addition to correcting imperfections with the tooth, porcelain dental veneers also add strength and integrity. With impressive advancements over the past 30 years, porcelain dental veneers now closely mimic the natural strength and function of any tooth.
Dental Veneers Procedure
As with any other dental procedure, there can be a bit of uneasiness surrounding an appointment for dental veneers. While your experience may vary depending on your unique dental practice, here is an idea of what to expect during your visit.
Consultation
When you first express interest in dental veneers, you will schedule a consultation with your dental team to discuss how this service would benefit your smile. During this appointment, you will share your areas of concern. Using advanced digital imaging, your dentist will create a 3-D image of what your smile would look like after investing in porcelain veneers. 
The dental team will educate you on the dental veneer procedure and provide you with information on the next steps of your journey.
Getting Your Veneers
The Dental Studio of South Tulsa uses a unique approach for dental veneers. Unlike other, more traditional, practices, they are proud to offer same-day restorations. This eliminates the time you will spend in the office, allowing you to return to normal life more quickly.
Once the initial imaging is complete, they will create your custom set of dental veneers. By designing a smile that is uniquely yours, they are able to accurately match the veneers to the shape and color of your natural teeth.
To prepare your teeth for the dental veneers, they will remove a small amount of enamel. While this is irreversible, it allows the veneers to properly adhere to your tooth. Once this preparation is complete, their team of dental experts will attach the customized porcelain veneers to the front of your tooth. 
Caring for Your Veneers
Fortunately, there is little to no recovery time needed following your dental veneer procedure. You may find that your teeth are slightly more sensitive to heat or cold due to the removal of enamel. This should last no longer than a week.
Because the material used for your veneers so closely mimics your natural tooth, caring for your veneers is quite simple! Continue normal dental hygiene habits such as twice-daily brushing, daily flossing, and routine dental exams and cleanings. Proper oral hygiene will extend the longevity of your veneers exponentially. 
Longevity of Dental Veneers
While dental veneers are irreversible due to the removal of enamel, they are not a permanent solution. Eventually, you will need to replace or repair your veneers. The best way to ensure that your veneers last long into the future is to work with the best dentist in Tulsa.
Porcelain dental veneers last, on average, 10 years. However, with proper care and hygiene, veneers have been known to last patients for more than 20 years! 
Dental Veneer Alternatives
Dental veneers are a wonderful way to correct many dental conditions and complaints. However, they are not the right choice for every patient. Fortunately, there are several other alternatives that offer similar benefits. A few of the other procedures your dentist may recommend include:
Teeth Whitening

Traditional Orthodontics

Dental Implants
In some cases where tooth disease or decay is present, choosing an alternative treatment is more beneficial than pursuing dental veneers. Your dentist will, of course, know your situation most accurately and be able to suggest a service that will provide you with the smile you are envisioning.
Tulsa Dental Veneer Experts
As mentioned previously, the decision to invest in porcelain dental veneers should not be taken lightly. Because this dental procedure is irreversible, it is crucial to work with a Tulsa dental veneer expert. Doing so will provide you with the most lifelike veneers that will last long into the future.
One of the primary complaints with dental veneers is that they are not identical to the remaining natural teeth. However, a dentist who specializes in cosmetic dentistry will have both the skill and ability to mimic the color and shape of your natural tooth, creating a beautiful and cohesive smile.
The Dental Studio of South Tulsa specializes in providing the best veneers in Tulsa, OK. With a team that is dedicated to excellence, they ensure that each patient has an incredible experience. In most cases, they are able to provide same-day dental veneers. This not only spares you several trips to their office but is also more cost-effective in the long run. 
Using porcelain dental veneers, the team at The Dental Studio of South Tulsa will work with you to create a customized smile that you can be proud of. For more information, or to schedule your dental veneer consultation, contact our team today!