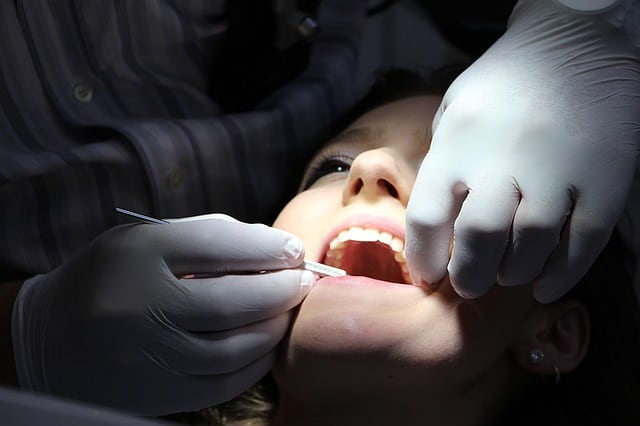 11 Oct

Tulsa Dental Crowns | The Dental Studio of South Tulsa
Tulsa Dental Crowns | The Dental Studio of South Tulsa
A dental crown sometimes called a dental cap, is a dental restoration process which completely caps a tooth. Crowns are often used when a large cavity threatens the future health of a tooth. Dental crowns are typically bonded to the tooth using dental cement. Tulsa dental crowns are made from many materials which are usually fabricated using an indirect method. Tulsa dental crowns improve the strength or appearance of one's tooth and also benefit the dental health of the patient.
Methods of Implanting Tulsa Dental Crowns
The most common method of crowning a tooth involves using a dental impression of a prepared tooth by a dentist. This method requires strong materials that take time to fabricate. The fabrication behind these Tulsa dental crowns requires intense heat, such as casting metal or firing porcelain, which could not be possible to complete inside one's mouth. As new technology in material science evolves, computers are quickly becoming a part of Tulsa Dental Crowns fabrication, such as in CAD/CAM dentistry.
Uses for Dental Crowns
Typically, Tulsa dental crowns are used for the following:
Restore the form, function, and appearance of broken or fractured teeth where other simpler forms of restorations are unsuitable.
Improve the aesthetics of unsightly teeth
Maintain the structural stability and reduce the risk of fractures of extensively restored teeth.
There is no strong evidence that crowns are better than other routine restorations to restore root-filled or root-canaled teeth. However, dentists always use their clinical experience while helping a patient decide on the procedure with which they wish to restore their teeth.
Material Used to Build Tulsa Dental Crowns
Often, the material used in dental crowns is either metal or ceramic. The price will vary depending on the availability of the alloy chosen, as well as cost of handling, its physical properties, and the biocompatibility.
For those willing to pay a higher cost for their Tulsa Dental Crowns, they can choose a crown based on alloys of gold. Alloys of gold are metals like copper, platinum, palladium, zinc, indium, and nickel. Gold itself, in its purest form, is too soft and lacks mechanical strength. The other alloys provide better strength as well as biocompatibility. However, there are other options.
Tulsa Dental Crowns can be made out of full ceramic. Dental ceramics or porcelains are typically used for their esthetic properties compared to metal restorations. These materials are generally quite brittle and are prone to fracture.
Types of Tulsa Dental Crowns
Tulsa Dental Crowns come in either a semi-permanent or temporary form. Much like some permanent crowns, as mentioned above, temporary dental crowns also come in a variety of materials. There are 3 subcategories when it comes to temporary dental crowns. Those categories are short term (last a few days), medium-term (last several weeks), and long term (last several months). Before deciding on which kind of dental crown you need, be sure to talk with your Tulsa Dental Crowns specialist.
Tulsa Dental Crowns | The Dental Studio of South Tulsa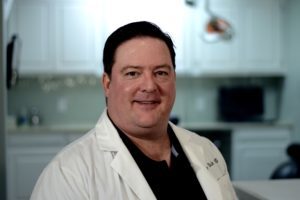 Dr. Wesley Black began his dental practice in Denison, Texas. Several years later in 2001, Dr. Black
returned to the great state of Oklahoma, where he received his education. He has been serving the South Tulsa area for over 17 years since opening in 2017.
He and his team specialize in CEREC technology which is revolutionizing many aspects of dental care. This is especially impactful in the area of dental restorations, or crowns. CEREC crowns are unique in three ways. They are the strongest restorations available, the most compatible with natural oral tissues, and are completed in a single visit!
For more information on how Dr. Black can assist you with Tulsa Dental Crowns, contact him here.